Florida Supports Louisiana In Flood Relief
Realtors sending $350K to Louisiana flood victims
WASHINGTON – Aug. 24, 2016 – The directors of the Realtors® Relief Foundation (RRF) announced that it would provide up to $350,000 to help flood victims in South Louisiana and record levels of flooding caused widespread damage in the area. So far, floods have killed 17 people and damaged an estimated 60,600 homes and businesses, including some real estate brokerages.
"We are experiencing historic flash flooding in places that have never flooded before, and most (of the people) in those areas do not have flood insurance," the Louisiana Realtors association website reads. About 20 percent of Louisiana homes reportedly are not covered by flood insurance.
Torrential rainfall pummeled South Louisiana starting Aug. 11. Within 48 hours, areas of East Baton Rouge, Livingston and St. Helena received two feet of rain. The rainfall has led to six rivers in the area reaching record levels. It's being called a "1,000-year event."
"Hundreds of thousands of businesses and residences have been affected by the floods, and we know of some real estate brokerages that are underwater too," says Norman Morris, CEO of the Louisiana Realtors association. "It's a tough time, but our Realtors are very resilient, and they will work hard to come back stronger. We're going to do everything we can to provide financial support as well as other resources to our Realtors in need, as well as community members in need."
The association, as a first-line response, provided gift cards to some Realtors in the area who had lost their homes and in need of immediate basic supplies, like toiletries. The association will soon be disbursing RRF funds to those with damage to their homes. It also plans to open up its offices for Realtors who need a temporary office.
"For some, they had to walk away and now have nothing," Morris says. "The outpouring of support from the Realtor community has been fantastic. National, state and local associations all across the country have been tremendously supportive, and we're very appreciative of that. Every little bit helps. We're now focused on helping our neighbors, working together, and moving forward."
Florida Realtors Disaster Relief Fund has also contributed to flood-recovery efforts and may do more.
The Realtors Relief Foundation was established by NAR in 2001 to provide housing-related assistance to victims of natural or man-made disasters. Since its launch, RRF has raised more than $25 million for victims of disasters, such as wildfires, floods, tornados and hurricanes.
Source: Realtor Magazine
© 2016 Florida Realtors®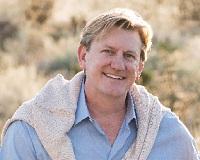 Author:
Ty Fraley
Phone:
561-414-4663
Dated:
August 25th 2016
Views:
97
About Ty: ...